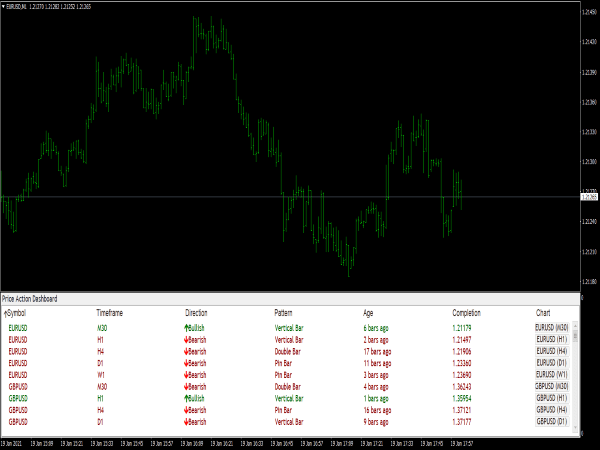 Best-MetaTrader-Indicators.com
Average rating:
3 reviews
Jan 20, 2021
I have two questions actually. I can't load the price action dashboard indicator onto my charts. Can you please let me know if there is anything wrong with it?
2. In regards to the trend dash board indicator, it has trend 1-4 along with the different time frames. Can you please tell me what the different trends are supposed to mean/represent?
Thanks for your time and I hope to hear from you in the near future.
P.S. I've downloaded many indicators from your site over the years so thanks for all you do.


Dear Andre, the indicator works again.
Apr 13, 2020
Hi. Would you add another alarm on the Price Board Indicator? When a MA cross the Board, I would like to receive a email. MA needed: Simple, Exponential, HMA and IE/2. If you do, how much would that be? Thank you.
Mar 5, 2020
I am interested with the free multi pair dashboard indicator.