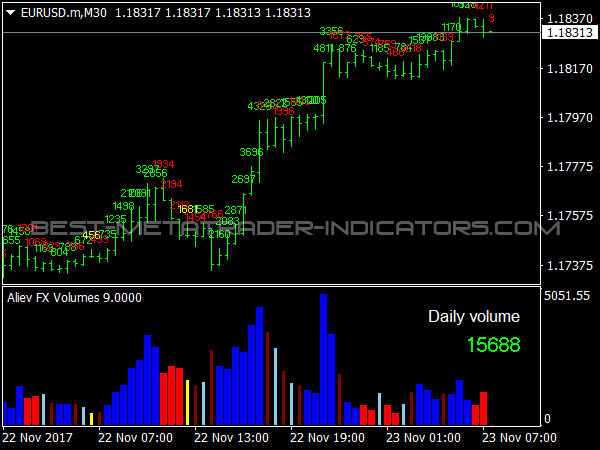 Best-MetaTrader-Indicators.com
Average rating:
2 reviews
May 13, 2020
The guy that said its a repainting indicator is stupid because he doesnt know how to use volume, this indicator is one of the best indicators ive ever downloaded, it calculates volume the same as your default volume indicator on your Mt4: the only differences is that it is color coded, but you can adjust the colors to match your candlesticks color. Like i said this is one of thee best and FREE indicators and it has made me alot profit by applying it with my trading system for conirming key areas of Reversals.
The guy that said you shouldnt download it is or was amateur trader who has No prior knowledge of Volume!
I Love this money making Indicator!!!!!
Aug 11, 2019
Aliev FX Volume = Repainting indicator - Do not use!!!