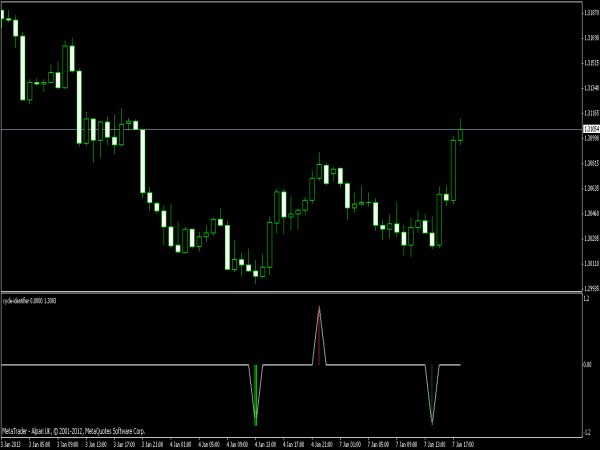 If this indicator is broken, please contact us and we will fix it in a flash.
Average rating:
7 reviews
May 13, 2022
Thanks Donanan Booysen, your settings looks amazing, wishing best for you. Keep up good work and earn good wishes. Thanks again 🙂
Apr 11, 2022
Please this indicator only has a confirm signal at the closing price of the candle, if you know how candles work you will have a good understanding. My main focus is on the Daily time frame so I have to wait for the candle to close before I can make a move because sometimes it gives of false signals before the candle close. Please multiply the setting by x2, it makes the signal more stronger.
This is the settings I'm running on (Value):
Price action Filter: 2
Length: 6
Major Cycle strength: 8
Use Cycle Filter: False
Use Filter SMA or RSI: 2
Filter Strength SMA: 24
Filter Strength RSI: 42

Make use of this settings it gives you early detection of a reversal, plus new entry just pay attention to you closing price on the time frame you are running on. Good luck! Time is money so go make it, lol.
Feb 11, 2021
Please, please change this Cycle Identifier from MT4 to MT5 so that we can use it on MT5 platform also please, thanks. It works powerful when you (change the settings), it doesn't repaint nothing, but powerful, powerful indi. Please change it to MT5, plz.
Oct 23, 2020
Good signals to provide entry.
Jun 15, 2020
Not waste time! Repainting.
May 9, 2020
The Best Indicator
Apr 19, 2020
Best with volume indicator VSA:
https://www.best-metatrader-indicators.com/?s=VSA