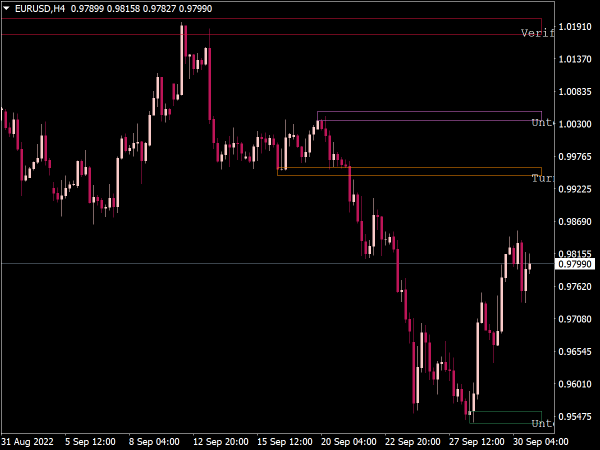 🛠️ If this indicator is broken, please contact us and we will fix it in a flash.
🎯 Get our best trading systems and start profiting ↗️
Best-MetaTrader-Indicators.com
Average rating:
1 reviews
Oct 1, 2022
ℹ️ How to Discover Support and Resistance Levels
Hello traders, this time we will discuss about finding out good levels to place long or short position. Yes, they are support and resistance levels. First of all, let's refresh our lesson regarding what support and resistance are that we touch on another trading tip.

Support is a level where declining price stops even temporarily. This is where demand is considered strong enough to avert price from dropping further. And resistance is a level where price pauses even not permanently. It is a level or area where supply is deemed sufficient enough to hold back price rising further.

You can imagine a ball inside five storey building. When the ball falls down from the 5th floor, it will then be halted by the deck of the 4th floor. When momentum remains strong, the ball will likely continue falling to the 3rd floor. Possibly there is a carpet on the deck of the 3rd floor, making the deck stronger to hold the fall of the ball and then the ball may bounce back, going up and down between the ceiling and the deck of the 3rd floor. In other words, the ball moves between the 4th and the 3rd floor.

Price in a market is similar like the falling ball. Support and resistance become the deck and the ceiling of a market. Price also tends to continue to recent direction until it runs out of momentum at certain levels, the support and the resistance.

On a chart, we can discover support and resistance easily and there are several ways to find them. The simplest one is recognizing significant high and low as seen on the picture 1 below.



It can provide you good trades or bad trades. So never stop to learn and practice more on how to discover good support and resistance levels for better trading result.
Good luck traders!