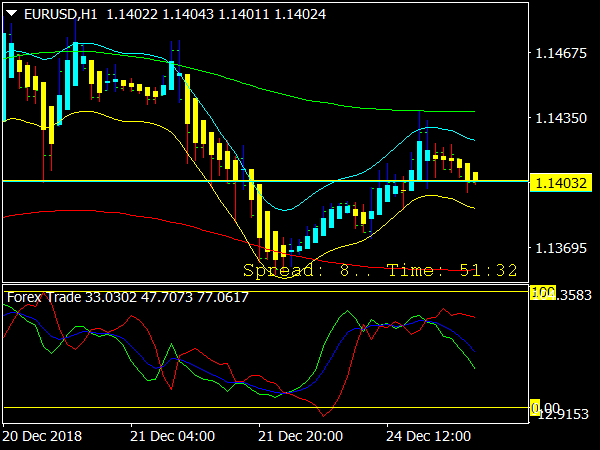 🛠️ If this indicator is broken, please contact us and we will fix it in a flash.
Get Our TOP Indicators Now and Start Profiting ↗️
Best-MetaTrader-Indicators.com
Average rating:
2 reviews
Oct 31, 2022
ℹ️ How to be a successful forex trader?
It is easy to be a forex trader but it takes a lot to be a "successful" forex trader. It is said that only 5% of all forex traders are successful. So is it really hard to be successful in the profession? And what is needed to be one of those 5%? Let's find out. We will cover all the things that are required to be a successful forex trader in this trading tip.

Be a complete trader: First things first, if you want to be a successful trader, you need to be a complete trader in first place, meaning you should have all necessary things in place to become a trader. Things like broker, trading account, decent amount of money, trading platform, and analysis software etc. Having these things in place will eliminate external errors that may affect your trading performance.

Have a tested Trading Plan: there is an old saying in trading world, "if you fail to plan, you are planning to fail", so trading without a well defined and tested strategy is like going to war with a wooden sword with your enemy having deadliest weapons.

A good strategy will not only tell you what to do in hard situations but it will also help you control your emotions. A good strategy covers all aspects of trading, i.e. from entering the trade till exiting it, everything should be objective. It should be tested both ways i.e. forward and backward.

Risk Management: a proper risk management strategy will always give you second chance, keeping you in the game long enough so that you can improve and learn from your mistakes. There are no rewards without risk, so you should take risks, but those should be calculated risks, meaning you will know exact amount of money you will lose if the trade turns out wrong. Putting a stop-loss for every trade is a ritual that should be performed for every trade.

Rule 1
Do not risk more than 2% of account on a single trade.

Rule 2
Do not lose more than 6% of account in a month, if you do then stop trading for that month.

First rule will keep you from losing large amount of sum on a single trade. And second rule will keep you from ruining your account from large number of small losses.

Have patience and stick to your strategy at all times: you can lose money even if you have a good strategy with proper risk management if you don't stick to your strategy. You might think "how hard can it be to stick to a strategy?" trust us, it can be pretty hard. The market will test your strength, there will be situations when you will start doubting your own tested strategy and you would want to quit and try something else. Most people lose money because they cannot stick to their plans.

Of course there will be situations when you'll lose money even when you stick to your strategy. Losing is part of the strategy, no strategy has 100% success rate. The most important part to remember is that, you stick to your strategy. Your strategy will take care of the losses, because it is tested to have positive returns in the end.

There is no Holy Grail that will guarantee returns, but there is a way, a realistic way (shown above) to be successful. The sooner you accept this, the better it is for you.
Jul 29, 2021
Excellent for reverse point and over bought and over sold area.