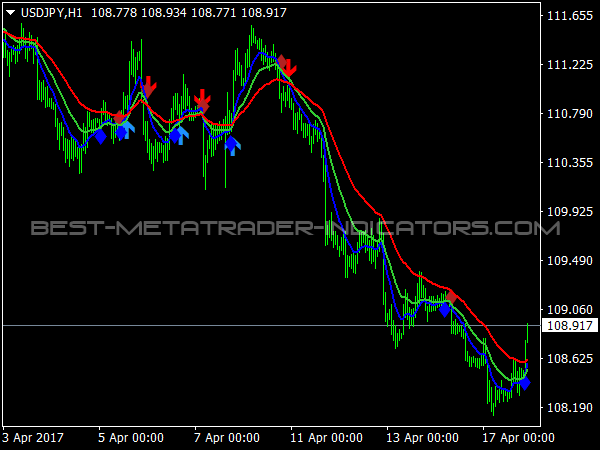 If this indicator is broken, please contact us and we will fix it in a flash.
Best-MetaTrader-Indicators.com
Average rating:
4 reviews
Apr 2, 2022
Its very good, can u make mql5 version?
May 11, 2021
Thank you so much 🙂 so helpful ...
Oct 11, 2019
Hi, my apology, I have forgotten to set up the MT4 notifications function as I just change my mobile recently, yes, your indicator does have the push alert function. Thanks & regards, Chin.
Oct 11, 2019
Hi, thank you so much for sharing on this mq4 indicator, it is a very useful tool to work along with other indicators, but I just tested it, it does not have the function of "Push Alert", could you please help to code it?

Secondly, by the name of the indicator, it is supposedly a Multiple Timeframe (MTF), but if my setting is "TimeFrame=240,60,15", the MT4 alert is yet restricted to the TF chart that it is loaded, could you please help to make it if my selected MTF is 240,60,15, the push alert only be triggered upon all the conditions of 240,60,15 are satisfied.

Once you have coded for the above requests in mq4, could you please notify me at *********@gmail.com.