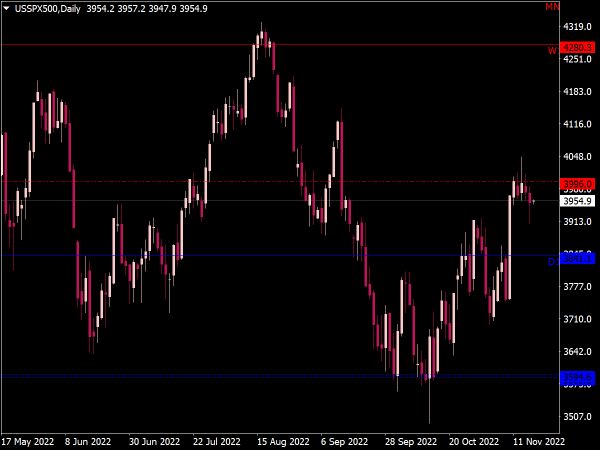 🛠️ If this indicator is broken, please contact us and we will fix it in a flash.
Get Our TOP Indicators Now and Start Profiting ↗️
Average rating:
12 reviews
May 24, 2023
Superb, no loss with this indicator 👌🔥
Jul 31, 2022
Im doing 13 years of forex trading in my own risk, these MT4 indicators are very helpful to calculate the correct price values and reduced my risk % in this field, thank you.
May 2, 2022
It's good. My only complaints with it there is no color change - blue is hard to read. And my biggest complaint is - I can't add it to a bot without mq4 file. I've never added an ex4 file to a bot - not sure if it is possible.
Sep 30, 2021
Very good results on M15 and above. You can add your preferred indicator, or use It alone. Major pairs, Major gains.
Aug 28, 2021
Love it!!! Just a question... Why are some lines solid and other dashed?
Jul 16, 2021
Please is this indicator available in mql5 for MT5?
May 8, 2021
Support and Resistance are a popular analysis technique used by traders in any market. These levels are powerful psychological levels that offer countless profitable opportunities in many markets, and allow prudent traders to enter trades with very little risk and high reward.

To confirm support and resistance trades with indicators we will use mainly leading indicators such as the Stochastic and RSI. These indicators are effective to confirm support and resistance as they are leading indicators that present signals before price has changed its trend. To confirm with an indicator, simply wait for the indicator to give a signal before entering.

Example:
1. Upon spotting a support or resistance level, wait for the Stochastic to cross before entering the trade when price bounces off the level.
2. The same way, you can confirm with the RSI crossing the overbought level downwards or the oversold level upwards.

Confirming such trades is very beneficial: not only it improves the trades and increases win rate, it also makes the trades more objective and mechanical, which reduces fear and establishes confidence in the trading system.
Jan 2, 2021
Superb! Just imagine seeing all the support and resistance zones of a pair on all timeframes on just your preferred timeframe. The zones are well drawn, no messing up of your chart. This is a great work.
Dec 30, 2020
best indicator
Oct 4, 2020
I found it good.
Nov 8, 2019
The best support and resistance indicator, i am using this.