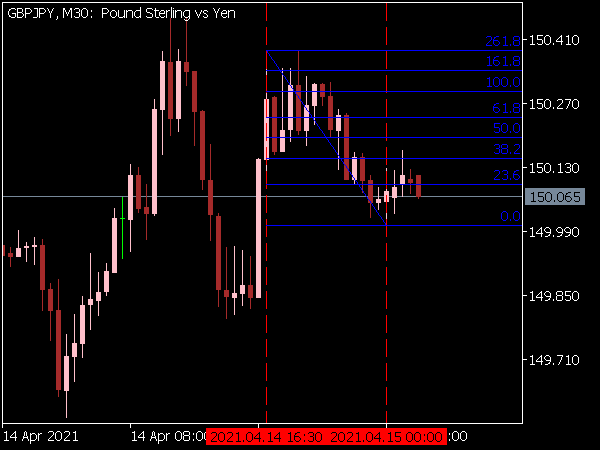 🛠️ If this indicator is broken, please contact us and we will fix it in a flash.
Get Our TOP Trading Systems Now and Start Profiting ↗️
Best-MetaTrader-Indicators.com
Average rating:
1 reviews
Nov 1, 2022
ℹ️ How to Draw Fibonacci Expansion in a Correct Way?
In this trading tip we will learn about Fibonacci expansion levels and how to draw them in a correct way. Fibonacci expansion is sometimes known as Fibonacci projection or extension. Fibonacci expansion levels are used for identifying future support and resistance levels of price. They are also used for identifying profit targets.

Fibonacci expansion uses the same ratios as that for Fibonacci retracement. Lets us see how they are correctly drawn.

The steps to draw Fibonacci expansion
Step 1: Identify a trend that has started and pulled back, forming Points 1 and 2.
Step 2: Wait for Point 3 to form (more on point 3, explained below).
Step 3: Once Point 3 has formed, pull out your Fibonacci projection tool. Click on point 1, point 2 and then point 3.

Fibonacci expansion for uptrend
To draw Fibonacci expansion for uptrend, we will require a swing low (point 1), subsequent swing high (point 2) and another subsequent low (point 3). Point 3 is formed due to the retracement to the original trend which is usually 23.8%, however sometimes it can retrace up to 61.8%.

Fibonacci expansions for downtrend
In this case, in order to draw Fibonacci expansion we need a swing high (point 1), subsequent swing low (point 2) and another subsequent high (point 3).

Fibonacci expansion targets can be seen on all time frames and are useful for finding potential price targets together with your trading methodology. Fibonacci expansion tool is a very powerful weapon in trading arsenal. When combined with other methods, you can achieve enormous profits.