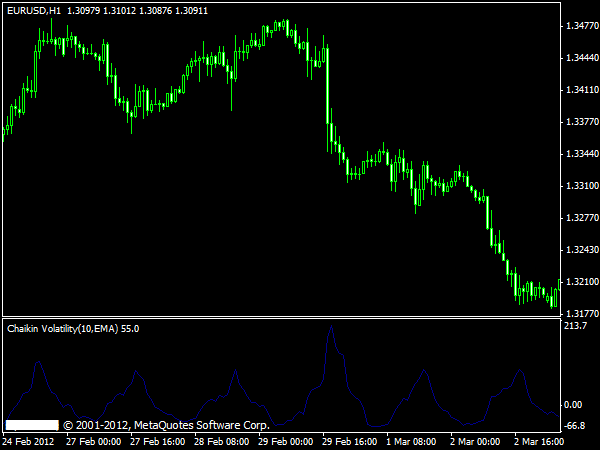 🛠️ If this indicator is broken, please contact us and we will fix it in a flash.
Get Our TOP Trading Systems Now and Start Profiting ↗️
Average rating:
1 reviews
Mar 15, 2022
Volatility is understood here as the difference between high and low, the whole thing is connected with the ROC. The formula for a 14 volatility is:

ROC 14(MA 14(high - low))

A steep increase indicates that soil formation is to be expected soon due to the increased volatility and the cyclical behavior of these. Accordingly, a sharp decline speaks in favor of an imminent summit formation. Soil formations in the negative area indicate a possible breakout movement from a sideways movement, that is, for the beginning of a new trend.

If the indicator decreases, false breakouts are found more and more often. So one should then prefer the anti-break systems. In long-lasting trend phases and flat sideways movements, the signals are unclear, but otherwise it hits quite a lot of hooks, so that the interpretation becomes difficult.