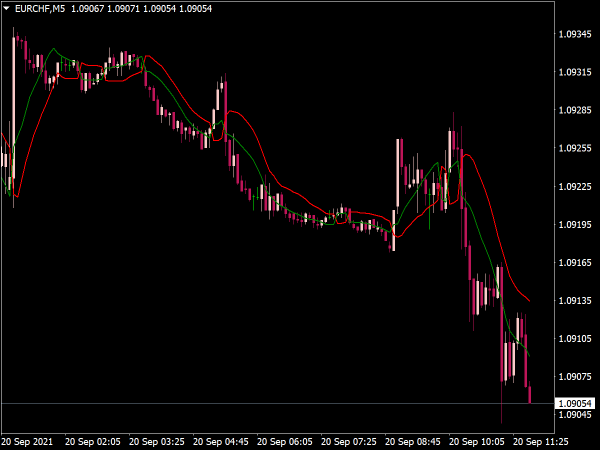 🛠️ If this indicator is broken, please contact us and we will fix it in a flash.
Get Our TOP Indicators Now and Start Profiting ↗️
Average rating:
23 reviews
Aug 13, 2022
I would like to change the alertsMessage setting and save it. But MT4 can't find a .set file for the indicator. Where can I find the .set file? Thanks.
Jul 21, 2021
Good indicator. Is part of my system.
Jul 6, 2021
Can it be used on your android device mt4?
May 4, 2021
Dont see the file on MacBook.
Mar 24, 2021
Please help, downloaded the indicator and it is in my indicator data file, but can't see nor access it on my mt4 platform.
Dear Richard, please follow these installation steps: ➀ Open your MetaTrader 4 ➁ Click File » Open Data Folder ➂ Open MQL4 folder ➃ Insert your indicators (ex4 or mq4) files into MQL4/Indicators folder ➄ Restart your MetaTrader 4. Under the Navigation Panel » Custom Indicators folder you can find the newly installed Indicator.
Mar 10, 2021
Please help - unable to get the ssl indicator loaded into my MT5?
Dear Trader, please see here: https://www.best-metatrader-indicators.com/ssl-channel-chart-indicator-mt5/
Mar 2, 2021
Can you use this on MT5?
Feb 27, 2021
Can i use this SSL indicator on my mt5?
Jan 23, 2021
I can't find the .ex4 or .mq4 files. Did you removed the indicator files?? How can I get this?
Dear Paul, the files are in the archives, please check again.
Dec 31, 2020
Was using this for awhile and it stopped displaying. Where did my ssl go? I see it in indicator library? Hmm redownload it. Didn't work either.
Please delete the old file and replace it with the new file: https://www.best-metatrader-indicators.com/wp-content/uploads/2020/12/EURUSDM1-1.png
Dec 31, 2020
It does not show up on my chart and when I look at the indicator list it says its there. I have tried restarting mt4 and everything and downloading SSL again but it does not work.
I don't know why, for me works on all time frames: https://www.best-metatrader-indicators.com/wp-content/uploads/2020/12/EURUSDM1.png
Dec 30, 2020
This stopped working all of a sudden - it will not display on any of my charts (in any of my MT4 installations). I have tried to update my MT4 installation but it still won't work. It was working fine for a few weeks and all of a sudden stopped displaying on the charts this morning. There are no error messages.
Just checked, and it's working fine: https://www.best-metatrader-indicators.com/wp-content/uploads/2020/12/EURUSDH1.png
Dec 26, 2020
When i try to open it will open with internet explorer so I cant get it to work, pls help.
Dec 23, 2020
does not work. because it doesnt have any code. if u open it with mt4 editor u see it doesnt have any code.
Just checked, the SSL indicator works fine on latest MT4 build.
Sep 28, 2020
Excellent indicator!
Jul 26, 2020
what is a good setting for this on the daily chart?
Jul 25, 2020
Please can someone help with this indicator. I can only see one MA line.
Jun 26, 2020
Really good exit and entry indicator.
Jun 25, 2020
Is there a mt5 version?
Jun 6, 2020
Can anyone please code it for MT5 too?
Feb 13, 2020
How do I get this for MT5?? 😬
Jan 30, 2020
This indicator is beautiful.
Nov 1, 2019
I am currently back testing this bad boy, and I can tell you, it's remarkably good at detecting trends! Pair this with a second confirmation indicator and a volume indicator and you got a monster!