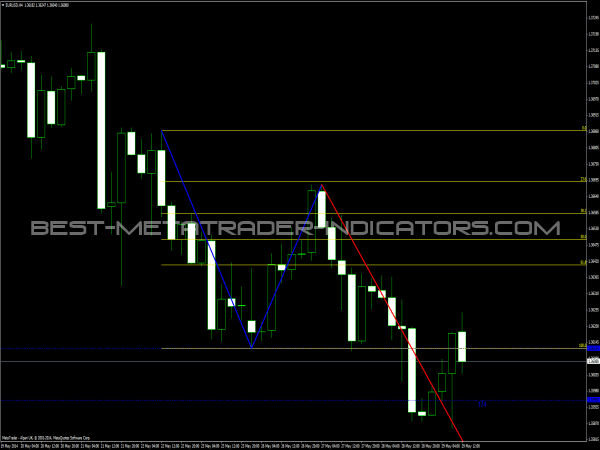 🛠️ If this indicator is broken, please contact us and we will fix it in a flash.
Get Our TOP Indicators Now and Start Profiting ↗️
Average rating:
8 reviews
Jun 17, 2021
I have downloaded the version of 1-2-3-Pattern Indicator for MT4 and so far this seems like a very good tool however I am having the following issues:
- The indicator either freezes my computer and/or slows it down dramatically.
- The indicator appears on some charts but not others and will show on say a 4 hour TF but not on others in the same currency.
- And finally this indicator has an entry point and a target line or blue line shown however the indicator may show say on the 4 hour TF but no lines. Move up to the Daily and all show and again nothing will show on the 1 hour TF.
At the moment I have not tested this long enough to know also whether the indicator will refresh itself if the 1-2-4 Pattern transpires. Can you please help with this or provide some further advice.
Mar 18, 2021
Du kannst deutsch ... find ich cool ... die meisten mit solchen websites sind amis und die bieten dann nutzlose tradingsysteme ... also systeme die bei verschiedenen marktsituationen verschieden funktionieren ... ich hab sämtliche strategien probiert ... und im endeffekt will jeder den großen run, deshalb dacht ich mir ok ab jetzt nur trendhandel und da ist der indikator super.
Ich kann mehrere Sprachen, also wenn du noch etwas brauchst, schreib mir eine E-Mail 😉
Mar 13, 2021
Is it possible to get the 1-2-3 Pattern Indicator for MT5? I asked because there is a 123pattern indicator for MT4 … but i need one for MT5.
Dear Ben, please see here: https://www.best-metatrader-indicators.com/123-pattern-indicator-mt5/
Mar 10, 2021
If u don't know how to incorporate it into your trading style you'll say it is rubbish but u just have to know how to use it it's a good indicator.
Mar 10, 2017
holy shit, this is a MONSTER!
Oct 15, 2015
Great work!!!
The best indicator i`ve seen last 2 years
Nov 10, 2014
1-2-3 Pattern Indicator
I like this indicator too much as it implements DOW theory. You will never be loser if you use it. Just keep faith in it. I use it to enter the market at breakout levels that the indicator show. I recommend everyone to use it.