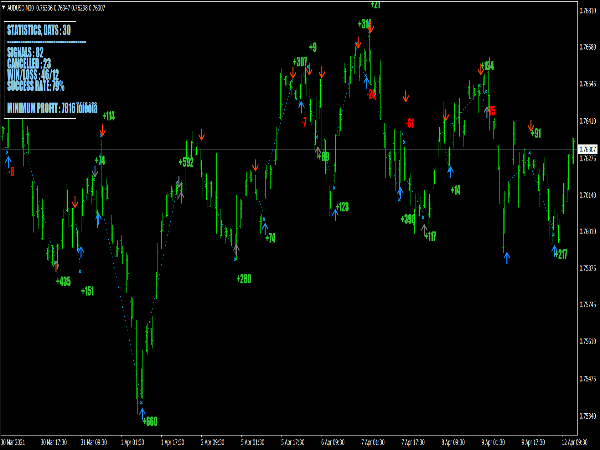 🛠️ If this indicator is broken, please contact us and we will fix it in a flash.
Get Our TOP Indicators Now and Start Profiting ↗️
Best-MetaTrader-Indicators.com
Average rating:
5 reviews
May 2, 2021
No hate intended but Entry Points Pro is junk. A 50/50 job at best.
Apr 28, 2021
The MQL market is a SCAM MARKET with fake reviews and non-existent users who write these reviews. Check the user profiles and you will discover a lot.
Apr 25, 2021
I agree, the Entry Points Pro is a useless indicator, one that kinda makes you think you're in when you realize that the market has already moved ahead.
Apr 16, 2021
Der grundlegende Prozess des MQL-Markets besteht darin, die Produkte einer Gruppe von Verkäfern mit zweifelhaften Backtests usw. auf die Titelseite zu drehen. Sie richten sich an die neuen Trader und viele behaupten, dass die Moderatoren die eigentliche Gruppe von Verkäufern sind.
Russo, Marco Solito, Riebin (Perfect Score) und viele andere sind alle Mitglieder einer Gruppe. Wenn sich das Produkt auf der Titelseite befindet, ist es wahrscheinlich ein Mitglied dieser Gruppe.
Es wurde behauptet, dass sie MQL5-Moderatoren sind, die nicht aktive Accounts für Bewertungen verwenden. Das gleiche passiert immer wieder.
Apr 13, 2021
Совершенно не прибыльная система. И этот мусор впаривается новичкам на mql маркете за 125 $. Караул ...