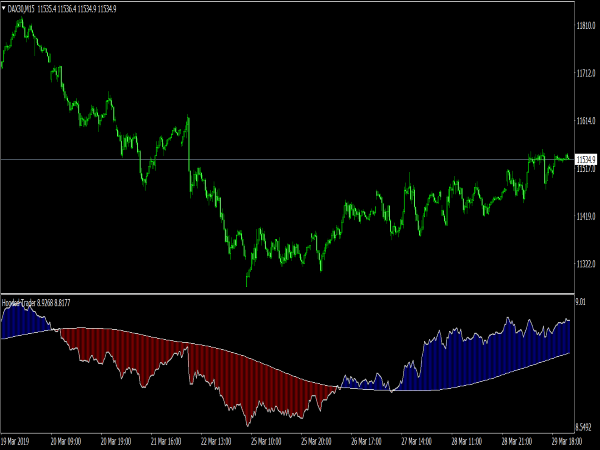 Best-MetaTrader-Indicators.com
Average rating:
7 reviews
Nov 9, 2019
Add alert to this indicator, when the histogram changes colour.
Oct 4, 2019
Здравствуйте. Индикатор рабочий. На терминал мт4 от брокер ьвстал как родной )) Сам индикатор конечно не грааль но может служить помощником. Разработчикам спс за работу.
Aug 9, 2019
This indicator will NOT work on MT4 that does NOT have a Symbol/Asset named - "DAX". For example, on my OANDA MT4 terminal, the Symbol is named as - "#DAX" (in the Market Watch window).
However, why is this indicator "restricted" to work with that SINGLE (DAX) Symbol?
Jul 6, 2019
Dll File
This indicator need DLL File, You should put that to Archive File.
Jun 4, 2019
DAX30
Use newest MT4, but this indicator does not work. Maybe the indecies must be called DAX30, instead of GER30, so it´s called by my Broker ....
May 30, 2019
No working on MT4
I installed this indicator on 3 different MT4 systems from different brokers. I do not work, it is a pity. Customer service please check this indicator, thx.
Dear Firmin,
Hooded Trader working fine on latest MQL4 build.
See the screenshot »
Apr 16, 2019
This indicator does not work on my Mt4