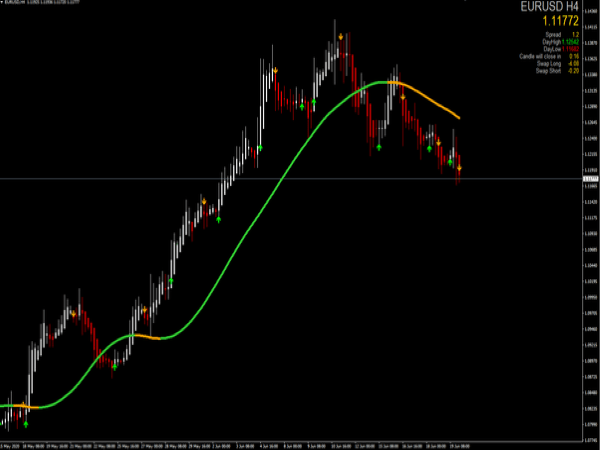 Best-MetaTrader-Indicators.com
Average rating:
12 reviews
Jun 25, 2021
ChinEtti Pip Collector SCAM, FAKE!!! I would like to warn everybody to do not buy ChinEtti Pip Collector! The creator misleading people by telling that his indicator has got 90% win rate. That is a lie!!!
He says that the indicator works in a strong trend. It is really good if you can see the future... but the fact, that you will get lot of fake signals and overall your win rate will be really low...
A simple EMA and MACD combo can make better performance and it is free...
He using fake youtube profiles for comments and likes.
There is not refund!!!
May 26, 2021
I think this system was developed by a Forex beginner, without stop loss & take profit levels, nothing at all, just some arrows ...
May 25, 2021
Still can't download
May 4, 2021
You can rebuild this system for your own:
Take a HMA indicator with 110 and 1.5 speed;
Take a BB stops (new format) 1.4 indicator with period 5 and deviation 1 for the arrows;
Take a Heiken Ashi indicator.
Apr 10, 2021
Ich habe dieses System getestet und es war langfristig ein Flop.
Apr 2, 2021
The broken link does not allow the download. Would like to try it when downloaded.
Mar 15, 2021
Where is the link?
Dear Brent, we received a strange email from a person in Sri Lanka. He says that he is the developer of this system and asked us to remove it. He's very weird, he writes that he's a "trader", but sells his indicators on Ebay, very funny. All of these indicators are free to find, but he sells this system for so much money. No more comments.
Mar 13, 2021
Unprofitable system, which uses some common indicators: Bbands Stop, HMA & Heiken Ashi.
Feb 4, 2021
Link works, gonna try.
Feb 1, 2021
Link is broken, wont let me download.
Dear Trader, thanks for letting us know, the bug has been fixed now.