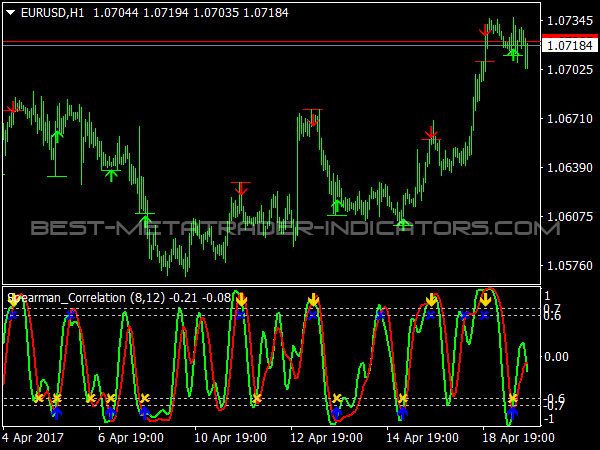 If this indicator is broken, please contact us and we will fix it in a flash.
Best-MetaTrader-Indicators.com
Average rating:
5 reviews
May 14, 2020
Very good indi, may i have source code of this indicator?
If you share it, send to me ***********@gmail.com,
thank you very much!
Sep 12, 2018
indirebilseydik bi de
indiremedim arkadaş. nerden bileyim iyi kötü.
Feb 28, 2018
Awosome indicator best
Nov 16, 2017
Very Good
Picks out turning points with arrows on Price Bars. This is further emphasized below the chart when the two lines of the indicator cross at a Turning Point. Though lagging a little, but which indicator does not lag? You can fasten it a bit with some input. I use either PCPeriod fast 10, Sm Period fast 3, Sm Period Slow 3 or 8, 3, 3. A very useful tool which gives emphasis to the points visually.