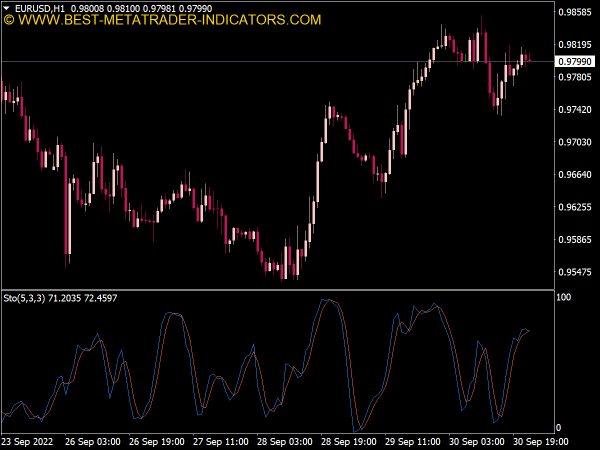 🛠️ If this indicator is broken, please contact us and we will fix it in a flash.
Get Our TOP Indicators Now and Start Profiting ↗️
Average rating:
1 reviews
Oct 2, 2022
Good morning, it's the first time I visit this site. After browsing, I can definitely say ... it makes a great impression on me. I will surely be your client. Trading is the passion of my life and I have been doing it for twelve years.
A curiosity: I am looking for an indicator that can act as a filter for my trading system.
I only trade DAX (German Index) and SP500.

My tools are:
- VWAP
- VOLUMES
- STOCHASTIC
- Time frames: M5, M1.
Is it possible to advise me something to avoid the false signals of the stochastic? Free or paying... it is not a problem. I look forward to your answer and thank you in advance.