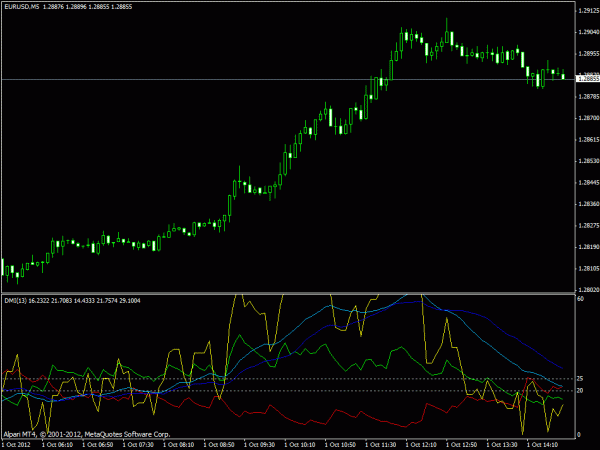 If this indicator is broken, please contact us and we will fix it in a flash.
Average rating:
1 reviews
Mar 15, 2022
The +DI and the -DI lines are rarely used alone, usually you only take the ADX, which is based on their location. However, you can use the crossovers as a signal and decide from the value of the DX whether it is worth trading. However, unlike the ADX, the DMI complex also has the possibility to say something about the trend direction.

The trend is bullish when +DI is above -DI and bearish when the reverse is the case. This is not unimportant, because for a traditional indicator it shows the trend changes very quickly, including through the crossovers. You can therefore use it to re-enter a running trend, if the upper line has completed a small correction and rises again, you go with the trend.

For this reason, it is also suitable for exiting the market, since here the reversals of both lines are practically simultaneous with reversals in the course. You can even work with extreme zones here, which have to be adapted to the respective market, as with an oscillator. When day trading, it is recommended to use the difference between the DMIs.