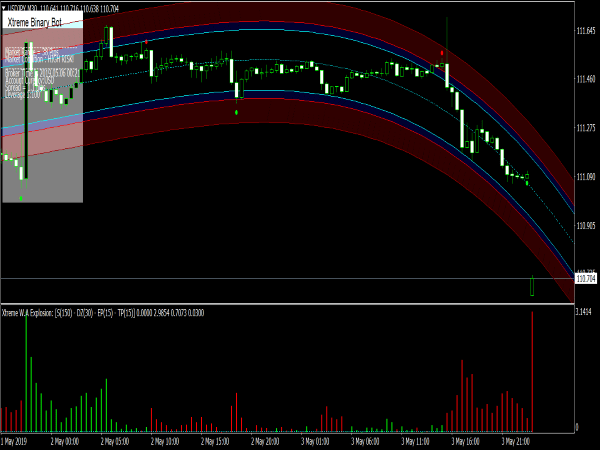 If this indicator is broken, please contact us and we will fix it in a flash.
Best-MetaTrader-Indicators.com
Average rating:
7 reviews
Oct 5, 2021
Xtreme Binary Robot Channel uses too much RAM.
Oct 4, 2021
I get the ArrayInitialise Function Internal Error.
I don't see any errors 👉 https://www.best-metatrader-indicators.com/wp-content/uploads/2021/10/ok.png
May 16, 2021
Is it non repaint?
Apr 21, 2021
If you are asked to take only one indicator into your trading arsenal, it's this one you should probably consider. It's a great dynamic channels indicator and so far it has in combination with a couple of other indicators exponentially rocketed my trading success. Only caveat though, you need to take some time to really understand how it works and how best to use it. A five star doesn't do justice to this great indicator, simply outstanding!
Apr 16, 2021
Good indicator with immense potential, needs getting used to understand its full functionality. Like one of the other reviewers pointed out the buy and sell dot notifications only appear when you open edit and close it back, it is not real time and needs to be reviewed.
Jan 1, 2021
I have installed the "xtreme binary bot ultimate edition" on one of my MT4 charts. The performance is quite good, with one exception. The "dots" do not appear under normal operation of the chart, and only do so if I open the indicators, click edit, then close back to the chart. Only then do the "dots" appear. Is there any fix for this? The dots do seem to be quite effective.
Nov 10, 2020
Greatest of all time, i wish they'd make one for mt5.