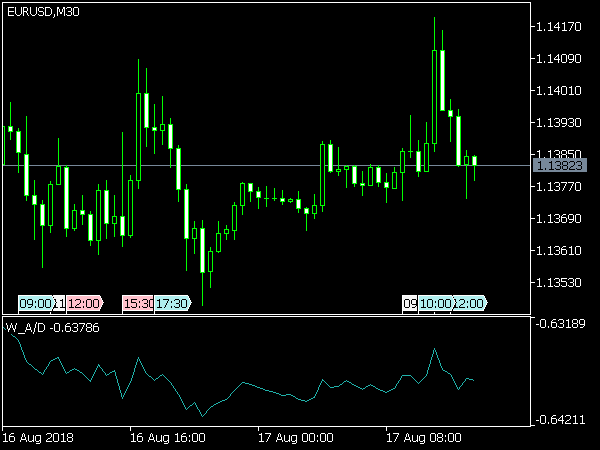 🛠️ If this indicator is broken, please contact us and we will fix it in a flash.
🎯 Get our best trading systems and start profiting ↗️
Best-MetaTrader-Indicators.com
Average rating:
1 reviews
Mar 15, 2022
The formula is:
[(closing – opening) * (high – low) / (High – low) * (volume)] + J

Where J is the yesterday's value of the indicator.

The emphasis here is placed on the ratio of the opening and closing price. After all, weakness is manifested when the market either decreases towards the close of trading or decreases after the opening, strength, on the contrary, is manifested when, after a weak beginning, the end is positive, etc. The indicator comes from Larry Williams and is a significant improvement over the OBV. A continuation is the Chaikin oscillator.